Clear, Compelling Communications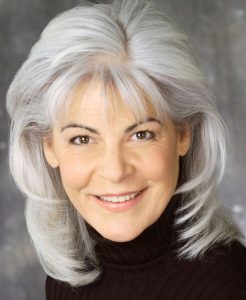 Sandra Podesta | Marketing and Business Writer
For more than 20 years, Sandra Podesta has used her writing talents to convince people to make decisions and act on them. As a Corporate Marketing Director and Director of Advertising, an advertising agency copywriter and now President of her own firm, she has supported the marketing efforts of non-profit organizations and Fortune 500 corporations alike.
Advertising, Marketing and Business Communications

Sandra Podesta has worked on marketing initiatives that span a cross-section of industries. As Creative Director and copywriter, she has been central to the development of fully-integrated marketing programs as well as a wide range of communications materials including: corporate identity, new business and sales presentations; websites and video programs, speeches, newsletters and blogs; business letter and product manuals; enterprise-wide employee incentive programs; retail outlet consumer education programs and employee benefits portfolios.
Financial Services, Investment and Wealth Management Specialization
Sandra Podesta possesses a unique ability to create breakthrough communications strategies and supporting program components that seize the attention of frequently-targeted, difficult-to-reach market sectors. With her special expertise in the financial field, she has created promotional material for a comprehensive range of financial products and services in the retail, commercial and institutional arenas. She has built and directed writing teams in creating brand messaging, marketing and website content for RIA firms of varying sizes and specialties as they transition to independent status.
Resumes and Cover Letters

Sandra Podesta helps jobhunters in all fields create "killer" resumes that get read, get remembered and get results. Applying her marketing and writing talents on an individual basis, she creates impossible-to-ignore resumes that present each job seeker's unique combination of experience, accomplishments, training and personality traits. Her private online sessions complement her book, 201 Killer Cover Letters, now in its Third Edition with downloadable professionally-written cover letters for every type of career. Her career coaching and interview prep services have been recognized for delivering exceptional guidance, motivation and positive results to professionals at every level and at every stage of their job search.